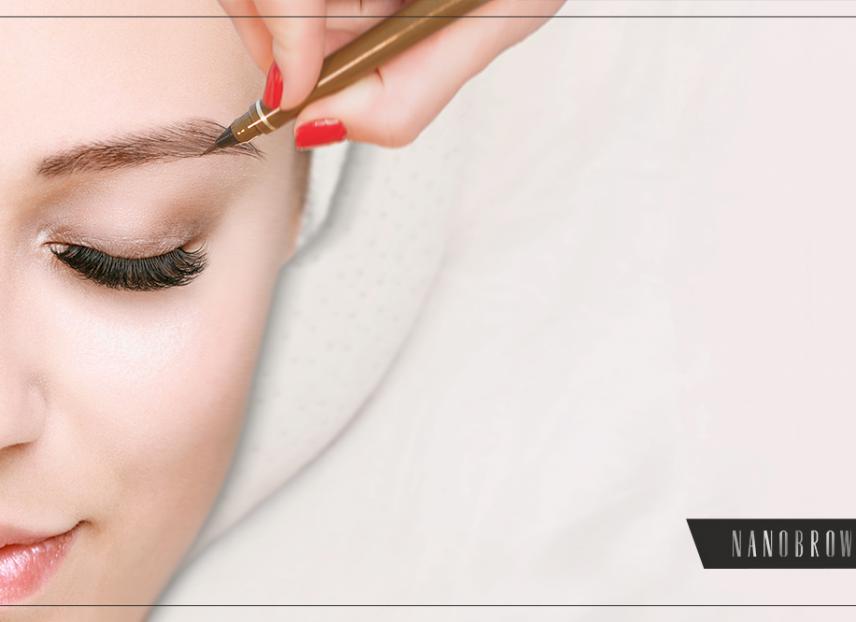 Do your eyebrows lack definition and you want to disguise the sparse areas in your arches? The painful and pricey microblading isn't the only solution. First, try out a convenient alternative - microblading eyebrow pen. It's always ready to use, doesn't need sharpening or any additional accessories, and its effect is deceptively similar to microblading!
What is a microblading pen?
This product delivers full brow makeup - it's always ready to use, with no need for sharpening or any additional accessories. It allows you to do your complete eyebrow makeup. The sturdy tip of the pen is shaped to allow for easy and precise application. It lets you mimic individual realistic-looking hairs with no effort. Another advantage is that it doesn't flake, roll or clump on the skin. The pen is designed to draw on the skin, not on the brow hairs, so you can use it to easily fill in the sparse areas in your arches, add volume and give them the right shape. The eyebrow pen is a long-wearing product, resistant to smudging, moisture and sweat.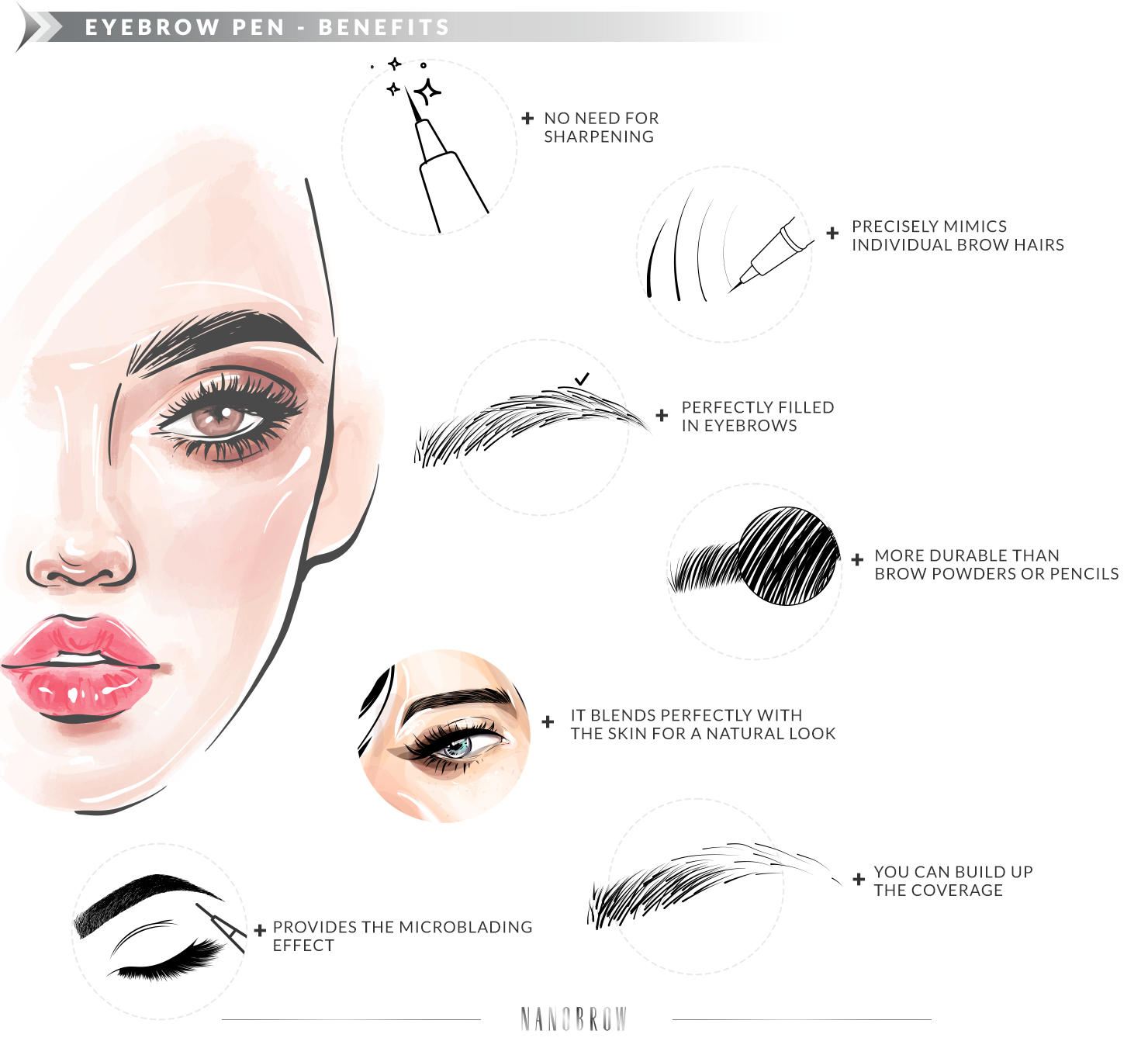 Who are eyebrow pens for?
Eyebrow pens are useful for those skilled in makeup and beginners. It's perfect for creating hair-like strokes, optically thickening the arches and filling in the sparse areas. Eyebrow pen also works great for covering eyebrow scars where a traditional eyebrow pencil doesn't deliver the desired effect.
Microblading pen - characteristics
A microblading pen provides a different effect than a pencil, brow powder or eyebrow pomade. Its refined tip allows creating hair-like strokes to cover sparse areas in a flash! Microblading pen adds definition, volume and disguises brow scars. It can mimic the microblading effect like no other brow makeup product. Its application is foolproof and painless..
Which eyebrow pen to choose?
Need an eyebrow pen of the best quality? Go for Nanobrow Microblading Pen! This precise eyebrow pen with a perfect tip easily creates the effect of natural-looking individual hairs. You can build up the coverage: from natural to more feathery and bold. Nanobrow Microblading Pen is long-wearing and sweat and smudge-proof while maintaining its intensive color throughout the day. It provides the most convenient way to quickly defined and filled in brows!
Microblading pen - how to apply it?
1. Start with the arch and fill in its highest point.
2. Work your way toward the brow tail - this part of the eyebrow should be accentuated stronger, so you can use a darker shade here.
3. Now fill in the middle part of your brows - focus on thickening the lower edge and then create thin, hair-like strokes on the top edge. Don't press the pen too hard against the skin to avoid thick lines. Sometimes just a couple of hair-like strokes are enough.
4. Focus on sparse areas - you can draw on more individual hairs and use two shades of the pen for a more natural effect.
5. Finally, you can set the finished look with a clear gel.
USEFUL BROW MAKEUP TIPS
If your eyebrows are thin and lack definition, the pen lets you easily create a more defined brow outline.

If your pen doesn't perform as you expect, shake it a few times to let the ink reach the tip. You can also create a few thicker lines on a patch of skin, like your hand, to boost its action.