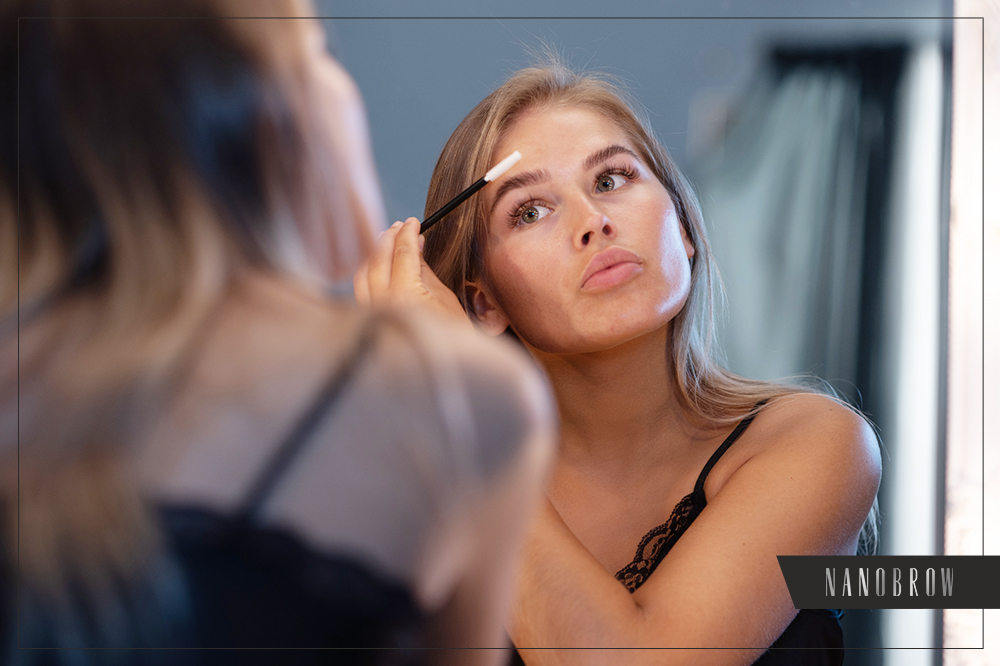 Eyebrow mascara is a quick and reliable way to define and thicken your eyebrows. Want to make your eyebrows look fuller and more defined? Try eyebrow mascara - it delivers a natural effect of subtly highlightened brows!
Eyebrow mascara - what is it?
Eyebrow mascara has a satiny or slightly powdery consistency, which delivers a natural thick and defined effect. It's suitable for everyone, regardless of the eyebrow type. It perfectly holds thick and bold eyebrows and adds definition and intensifies thin and sparse eyebrows. The formula of a good eyebrow mascara should be long-wearing and should define the brows providing an elegant look without flaking or clumping. The effect of eyebrow mascara is sure to appeal to fans of natural-looking arches.
Eyebrow mascara - what makes it different from lash mascara?
Eyebrow mascara is somewhat similar to mascara - only in a mini version. The wand is similar but much smaller and with shorter bristles. This ensures you can precisely highlight your eyebrows and accentuate even the smallest hairs, without going beyond the arch line. Eyebrow mascara also has a different formula and consistency than mascara. It is more satiny and powdery to build natural-looking volume and add definition to the brows. It is also softer not to overburden the eyebrows and create a grotesque effect.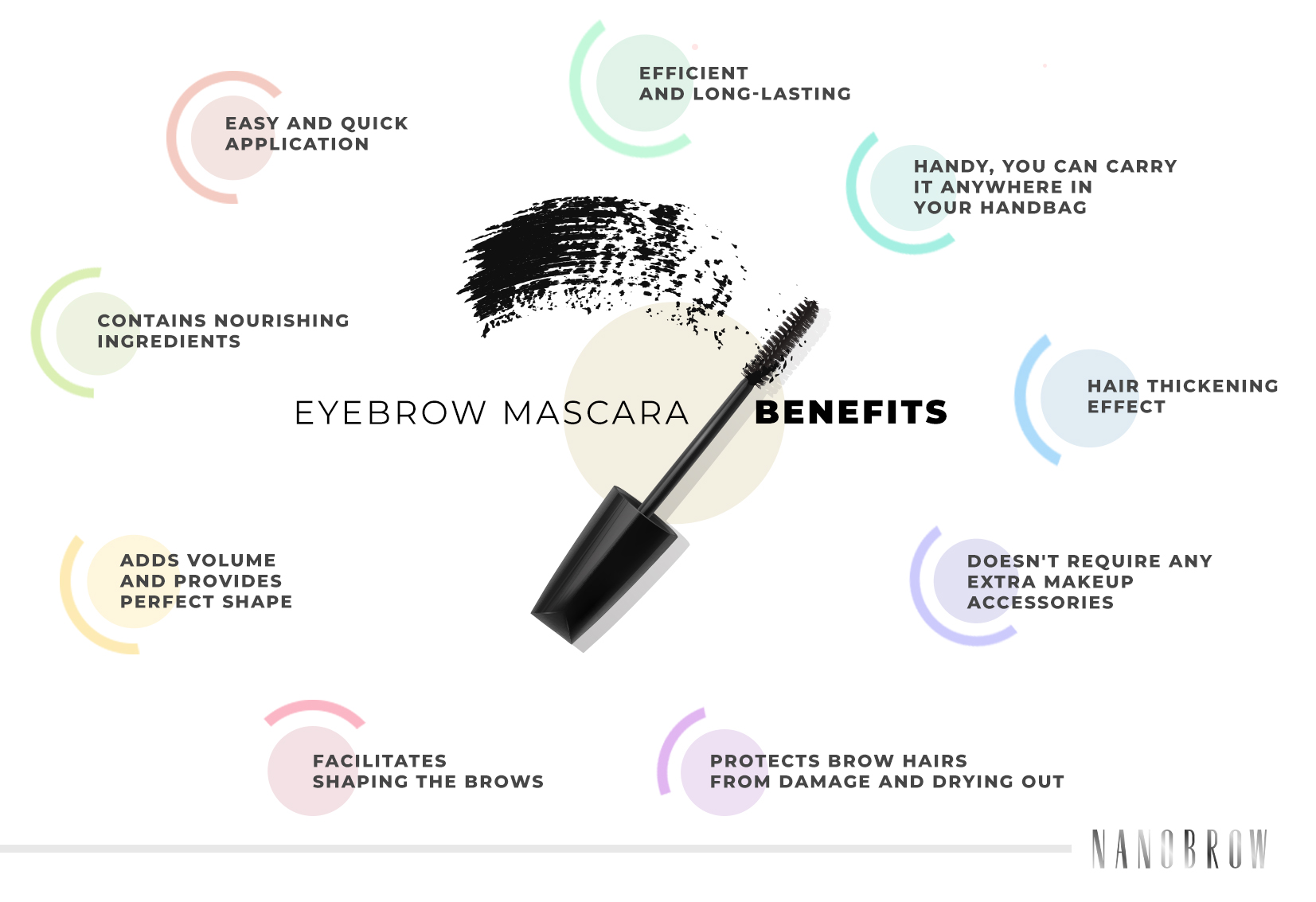 Which eyebrow mascara to choose?
Define and set your eyebrows in one go! Nanobrow Shape Mascara highlights the shape of your eyebrows in a flash and brings out their natural beauty. It adds bold color to your eyebrows, optically volumizes them and tames even the most unruly hairs. The tiny and precise brush allows you to quickly and easily apply your brow makeup. The perfect, refined colors add definition to your brows and the satin formula holds the brows in place all day long, without clumping or smudging. This mascara works well both as a individual makeup product and as a complement to other eyebrow cosmetics like eyebrow pencil, powder or pomade.
How to apply brow mascara?
Choose a shade matching your brows. Remember it's better to choose a slightly lighter shade that won't overpower your face frame. Using the spoolie, slowly apply the right amount of product to your eyebrows, brushing the hairs in the direction of their growth. The mascara should dry fairly quickly. If you use too much mascara or go beyond the brow outline, you can easily brush out the excess with a clean spoolie.
Makeup tips:
If you want to achieve a natural ombre effect, use a lighter shade of mascara in the inner edge of the brow (near the nose) and a darker color on the tail.
If you want precisely accentuated eyebrows with a perfect outline, use eyebrow pen, pencil or pomade and define the lower edge of your eyebrows before coating them with mascara.