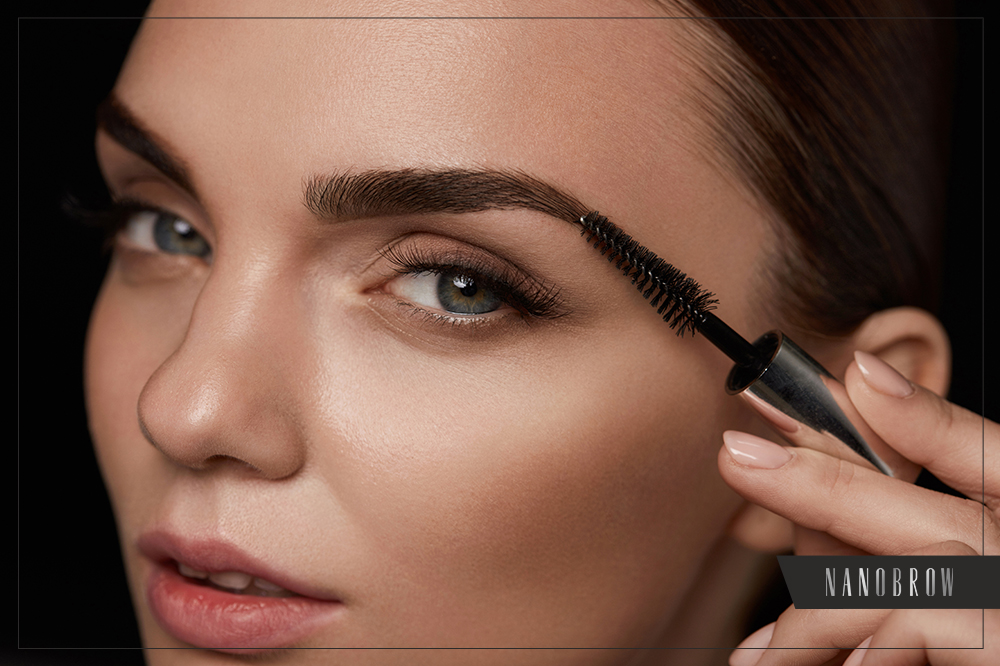 The trend for thick and bold eyebrows is still strong, so more and more brow makeup products appear on the cosmetic market. However, eyebrow gel is still the most popular. It's a must-have in every makeup bag. It's perfect for any eyebrows and indispensable for finishing your makeup and defining your brows. Discover its benefits and learn how to apply it.
Eyebrow gel - what is it?
Eyebrow gel is a brow makeup product. It looks a bit like mascara, except its spoolie is smaller and more precise. It comes in different shades or you can choose a clear version. The colors aren't very intense to ensure a natural effect. It is an excellent makeup product for both thin and delicate eyebrows, as well as thick and bold eyebrows in need of taming and shaping.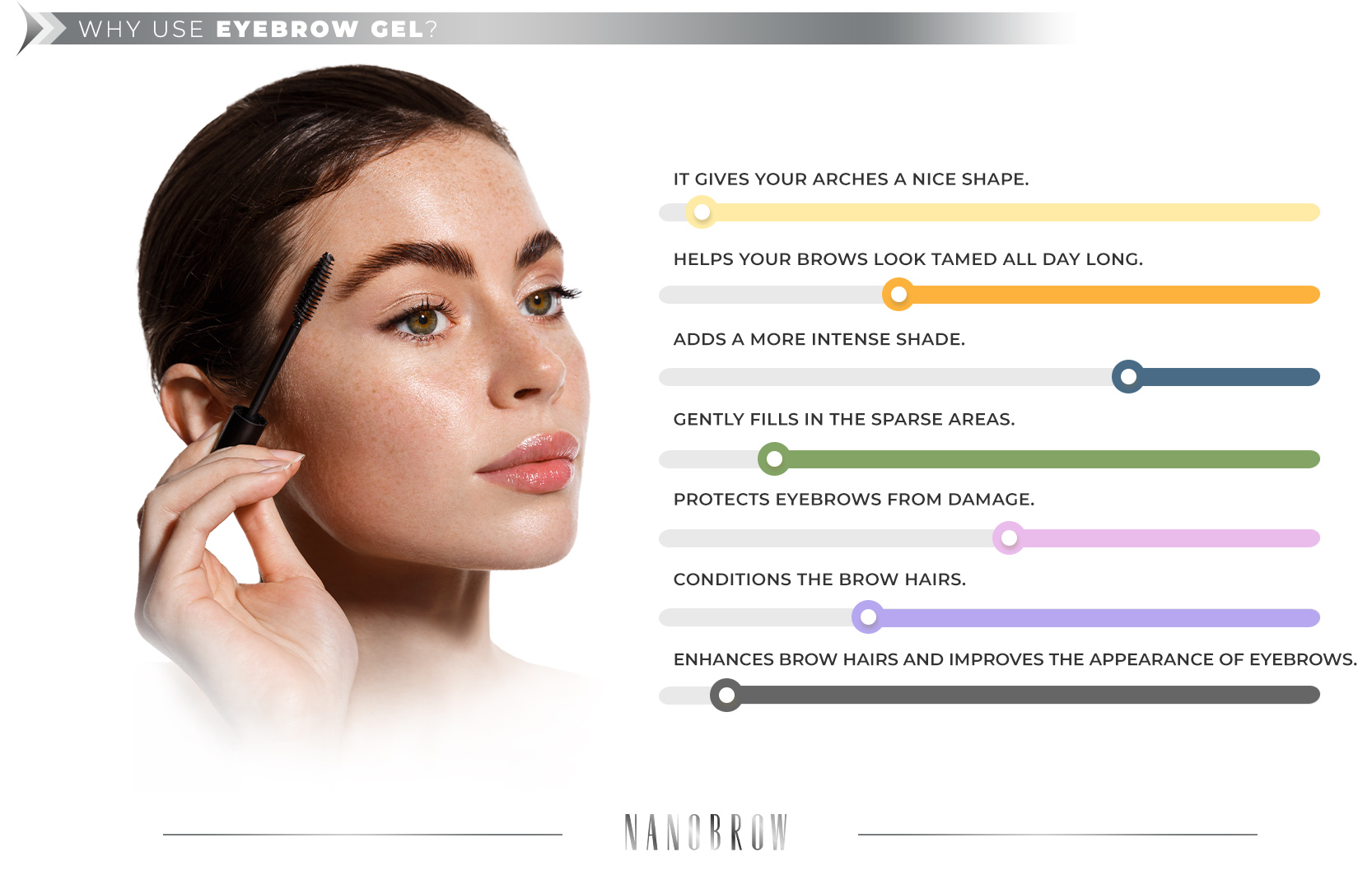 How to apply eyebrow gel?
1. Brush your eyebrows with a clean spoolie to brush out excess cosmetics and give them the desired shape.
2. Apply the eyebrow gel with a spoolie, just like a mascara.
3. Start the application from the inner corner of the eye, from the side of the nose. Try to trace the natural brow hairs from the inner corner to the outer corner to ensure the right shape and a natural effect.
4. If you get a little gel on the skin around the eyebrows, you can easily wipe it off with a q-tip. The gel doesn't dry as quickly as eyebrow pomade, so it comes off the skin quite easily.
5. Avoid applying multiple layers of gel on your eyebrows. It results in an unnatural effect and sticky brow hairs.
If you want to achieve a bolder brow look, it is best to use a creamy, thick and highly pigmented eyebrow pomade. The gel is suitable for subtle makeup or as a final touch for brows with makeup already on.
Which eyebrow gel to choose?
The range of eyebrow makeup products is wide and their quality varies. If you want your eyebrow gel to be the best possible, choose one with natural-looking shades that can easily be matched to your brow hairs. A common mistake is using a brow gel in a warm tone, while your eyebrows have a cool tone. In case you want to emphasize your eyebrows more, choose a shade that matches your eye frame. If you only care about setting the brow hairs in place, choose a clear eyebrow gel.
Also, make sure that the cosmetic has a good formula and doesn't contain any harmful ingredients. There is no point in using cosmetics causing irritation and allergies. A good formula, the right consistency, durability and an ergonomic and precise spoolie are also important elements of a good eyebrow gel.
Good reviews from other customers also matter. Nanobrow Lamination Gel has excellent reviews. It's popular all over the world and essential for every popular makeup artist!
Eyebrow gel - how to use it?
Eyebrow gel can be used daily and for bigger outings. Many women can't imagine a morning without brushing their brow hairs with a clear gel as its application is a piece of cake. If you find a good quality eyebrow gel that defines, holds and conditions your brow hairs, you will definitely start using it regularly!