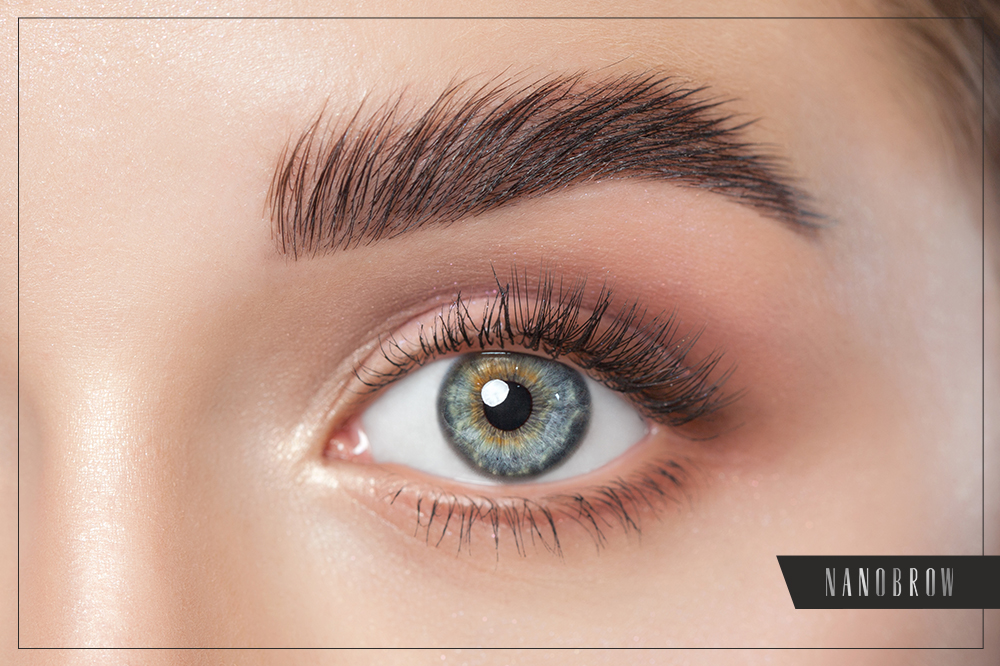 Have you ever heard about soap brows? Although it sounds surprising, soap brows is a top trend in eyebrow styling. Get to know the SOAP BROWS effect and find out which soap to choose for perfectly styled and natural-looking eyebrows.
What is brow soap?
Did you know brow soap is a simple yet excellent way to define your eyebrows? It's not a new trend at all – it was discovered a long time ago that soap can define and tame brow hairs and hold them in perfect shape all day without any need for touch-ups. Brow soap has already been popular 100 years ago. First, it was discovered in Hollywood: this natural product ensured brow makeup of actresses lasted long hours on the film set and it looked impeccable until the last shot! Currently, brow styling soap and a technique called soap brows is experiencing its revival.
Eyebrow soap consists mainly of glycerin which makes it malleable and easy to apply. It allows you to style your eyebrows quickly and give them a natural and stylish look. This is the perfect option for your daily makeup! This method ensures your brows look natural and thickened.
Soap brows: what is it?
Soap brows simply means defining brows with a soap bar. This method of styling eyebrows involves a spoolie and a bar of soap. For makeup, you can choose glycerin soap but it doesn't deliver such a perfect effect as a beauty product dedicated specificaly for that. This method brow makeup products are replaced with soap, as it defines and sets the hairs, providing impeccable and long-lasting look. Soap helps to shape your brows in any way you want. Nowadays, it's fashionable to brush all the hairs slightly upward to make your arches appear denser and thicker. Since the soap coats each hair with a transparent film, it optically thickens it. This way, the whole brow styling looks very natural yet bold.
TIP!
If you feel like it, you can boost the soap brows effect by applying a little brow pomade, eyebrow mascara or shadow to the soapy brows. Remember to fill with colour only when the soap has already dried.
Soap for eyebrows - which soap to choose?
Traditional, charcoal or glycerin soap
Natural and glycerin soap is a common choice. This type of soap should be moistened with water following application. It needs to be softer and more malleable so that it can be easily applied. If you have dark brows, you should go for charcoal soap. Such soap dries quickly on the hairs and makes them quite stiff, without giving you much time to work on the shape of your eyebrows.
Gel soap - no need for wetting
Created specifically for styling brows. Glycerin-gel soap has a nice and smooth consistency, perfect for creating a soap brows. This type of soap does not have to be mixed with water, toner or flower water (hydrosol). It is applied with a spoolie directly from the packaging. The soap is colourless, it does not leave any residue on the eyebrows and doesn't roll. It also doesn't make your skin feel tight. It is very durable and at the same time quite resistant to sweat and moisture. Also, it doesn't feel sticky. It is very easy to apply, as the soap is easy to brush into the brow hairs and it doesn't set immediately, so you have a lot of time to redefine the shape of the eyebrows.
Brow soap - tips. Application and filling
Make sure to apply the soap on previosly cleansed eyebrows. Do not apply it on top of a foundation, brow pencil, eyeshadow or brow pomade. If you do, you will brush out eall brow makeup products while applyingthe soap, or your make up will look lumpy and will have to be done again from scratch. Also remember that any spf or moisturiser must be fully absorbed before you apply the soap. Only then you can achieve the best and long-lasting results.