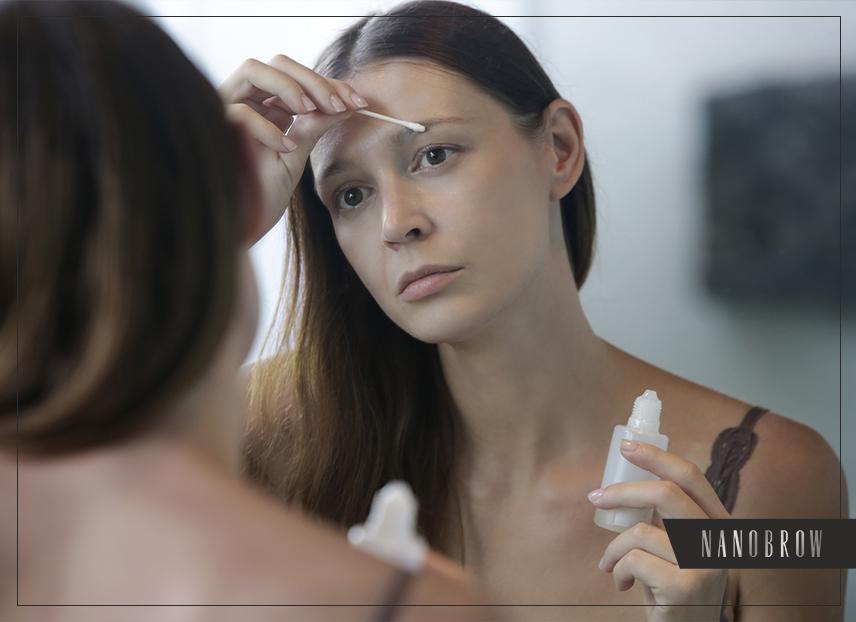 Daily eyebrow care is the key to beautiful brows and there's a lot we can do. Keep reading for tips to get the most lovely arches and keep the brow hair strong and healthy.
Eyebrow serum - secret to strong eyebrow hair
Eyebrows look good and well taken care of if they're deeply nourished, healthy and strong. How can you improve them? Daily application of a specially-devised product - eyebrow growth serum - is extremely effective. Choose serum having growth-stimulating ingredients as well as nourishing botanical extracts. It will care for your brows properly.
Vitamins and supplements in eyebrow care
To keep the brows healthy and beautiful, you can consider supplementation. Nourishing the eyebrow hair from within will produce amazing effects. What vitamins to use to get strong and fleek brows?
Oils for brows - do they bring any results?
Many people use vegetable oils on their brows. Castor oil is the most popular for stimulating their growth. You should know that oils also have extra nourishing effects. As well as vitamins or sterols, oils are rich in flavonoids so they're potent antioxidants that prevent damage, secure against external aggressors such as minus temperatures or heat, replenish the lipid layer and moisturize the brows to keep them from drying out.
Which oils to use on brows?
If you want prettier brows, then choose oils which not only nourish the hairs but also have a hydrating effect. Many oils will leave the brows more manageable, glossy and healthy-looking. Apart from the most popular castor bean oil, try intensively-nourishing avocado, argan or macadamia oil which quickly sink in to improve the hairs. You can read more about the effects of brow serums and vegetable oils in our article: How to Get Fuller, Thicker Brows? Best Methods for Eyebrow Growth
Botanical ingredients in eyebrow care
Speaking of oils and vitamins, we should also bring up the importance of botanical extracts for brows - they strengthen and beautify them as well. Ideally, they should be included in an eyebrow serum. Go for brow serums that are packed with:
SOY SPROUT EXTRACT - it stimulates eyebrow growth, prevents aging and hair loss, strengthens brows from the roots to the tips, beautifies them.
EUROPEAN LARCH EXTRACT - it keeps brows from falling out in excess.
WHEAT SPROUT EXTRACT - it revitalizes and nourishes the brows, leaving them soft and resilient.
GINSENG ROOT EXTRACT - it is a potent antioxidant which deeply nourishes and prevents aging and graying. It contains ingredients that bring benefits for hair: triterpenoid saponins, glycosides, vitamins (B1, B2, C) and amino acids.
ARGININE - natural amino acid which keeps the brows moisturized, encourages absorption of nutrients, stimulates faster hair growth and keeps hair from falling out.
REMEMBER!
Eyebrow care should start during your face care routine. That's why your diet and intake of vitamins or supplements is as important as what you use for removing make-up and how you handle your brows. Try to avoid the brow area while applying face care products like day or night moisturizer. Use quality make-up removers and don't rub the brows too hard. Always choose professional make-up products which not only get you beautiful brows but also have quality ingredients that improve their condition.